Answered: Productivity Tips When Traveling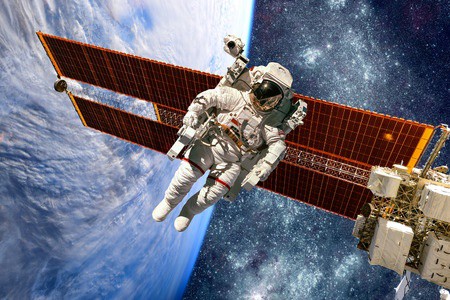 |
Answered: Productivity Tips When Traveling …. saves time and worry!!  And makes for … peace and joy!!
Managing your time when you have a yearly calendar loaded with travel is not a simple thing to do. Based from my experience of a busy travel lifestyle annually, here are some tips to keep you on schedule despite of being away from home:
Before you go away there are a number of tasks that must be done or prioritized before you can focus on your a trip or vacation, you must entrust work to someone that can efficiently do it.
>> Here are several points to consider in hiring someone that may continue your work while you are away:
– Write down a list of tasks so you know what type of candidate you are after: you may need more than one person to do your tasks – it`s rare that the one person would have all the skills you need to complete the task.
– Interview candidates extensively and check references.
– It's essential to test the skills your hiring for, set an example exercise to filter candidates.
– What you are looking for is that the task completed is accurate and more importantly returned in a timely manner.
Delegate Work Accordingly
It's hard to delegate tasks to a new staff member but like any new staff there will need to be training involved first. Use free software like Jing to show the staff member what they need to do to complete the task this is handy if they are lost they can easily replay your video.
Reporting to you daily showing that they have completed your task will result in trusting them with more work until you are at a stage where you can build up to a weeks work at a time. When you are traveling ensure that you login in daily just to check progress and get feed back.
Trust Others
Trust is something that is built over time. Always praise on a job that is well done and encourage them to give you feed back on a task if they have other ideas they would like to input which sometimes you may not of thought of.  Start building trust slowly and you will be rewarded with a loyal staff member.
Use Travel Time Wisely
For the times that you can't hand over job to individuals in the workplace while you travel, here are suggestions on what you could do to remain on top of things:
When standing in line at the airport, you could take out a notepad and think of new business suggestions or take notes about essential company issues.
Instead of viewing the in-flight entertainment, you may use this time to work on your laptop. The best idea about flights is that you won't be disrupted by work place telephones or any of your associates.
As a matter of fact, a few of my best ideas for "The Online Alliance" came to me throughout lengthy air travels. When I worked in Sydney several years ago, I would utilize the commute to perfect a big sales presentation or webinar by rehearsing and tape-recording myself.
Recreate an Office Environment
When you're staying in a hotel, arranging your laptop and documents similar to your office setup may help. Instead of treating the hotel as an area of recreation, consider it as an area of "work-away-from-work." Replicating an office setup will help you participate in work much better, thanks to an ambience that is now for performance.
Working on many tasks is still possible while traveling. Nevertheless, it's best to do the less important ones to raise productivity. For instance, you can leave tasks like non-urgent emails for flights and so that your office time will be focused on critical business matters.
Life hack reports that keeping e-mail programs open is disruptive to efficiency. Instead, checking e-mails five or six times a day will help you deal with them appropriately. So, either save those tiring e-mails for your travels or examine them occasionally throughout a typical working day. Better still have staff set up email folders so that you will have emails sorted and to look at when you are ready read your favorite subscriptions to important emails according to the author.
In case you missed the link ..  Click now
Copyright: <a href='http://www.123rf.com/profile_neyro2008′>neyro2008 / 123RF Stock Photo</a>